Autumn is kind of the time in the year when you reflect and move on from bad habits (maybe, well maybe not that easily), get inspired, redetermine on what you want your life to become. You usually think on what you want wear as well, like updating your wardrobe for the season ahead, buy a new pair of shoes, or bag… You know, these kind of thoughts you tend to have it now. And then Christmas comes with all that crazy rush before, (finding the perfect presents for everyone while trying not to be too broke… and also all the food stress that Christmas brings…) and followed by the new year! and then back work, really…
And you then have obviously forgotten all about those thoughts and got carried away in the day to day stuff…
So before I forget here are few of my Autumnal obsessions,
I recently discovered the french brand called Carven, I kind of have a a crush on this brand since seeing Guillaume Henry interviewed at the Cafe Flore by Garance Dore (merci Garance!!!). I really loved how he portrayed the brand, as this modern woman and seeing what his girlfriends wanted in their wardrobe. As it was originally haute couture creations, he finds so important to keep quality but still maintain relevance to today's women's life (and I like the not ho sooooo expensive price tags too).
I am absolutely in love with his Winter 12 campaign.
I mean, it's so artistic! and still it retains an element of fun. It says like I wear Carven and I don't take my self too seriously! I think their collaboration with Petit Bateau out next month is so perfect. I always remember Petit Bateau as being a brand that you can wear and have fun wearing it. (like their advert, A quoi ca sert d'imaginer des vetements si on peut rien faire dedans?/What's the point of imagining some clothes if you can do nothing in it?)
Isn'it what Carven bring out in those images?
There is also something literal and being literal (to lie on the floor, well no one does that, it's dirty, right?) makes it amusing. But the floor being this beautiful mosaic it reverberates against the colours and prints on the clothes. It is in my opinion a strong campaign, and wish I could own a piece of it…
Another eternal obsession of mine (and that keeps coming back every Autumn…) is the trilby hat. I have a particular fascination with the British brand that is Christy's.
Have a look at their video, it made me drool literally!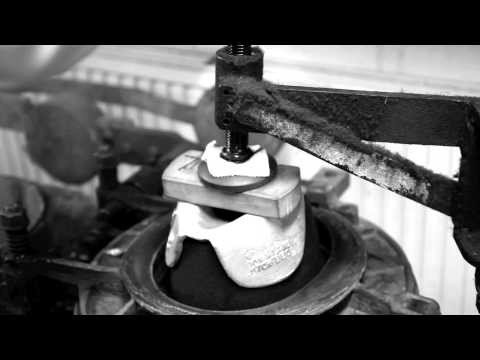 So that all for tonight.
xxx
Photos taken from Carven.com