For all the beauty lovers out there, or the not a clue make up people, she is your new best friend I tell you!
As I said before I feel upon that video, and I loved watching it.
I discovered her products trough Net A Porter, but I was reticent to buy make up product online that I never tried before. It all started because I needed a new highlighter, (my previous one was so well used that it lost it's label/name, and was probably some cheap high street brand) I didn't want to get the Yves Saint Laurent one as I felt it's so overrated. (by the way nothing wrong with high street brand!) My skin is so sensitive I though maybe I should invest in a good product that helps my skin too.
So I read this article on Charlotte new line and I was interested in the multi tasking ability of her products. So I took the trip to her Selfridges counter and bought the highlighter. And Oh my god my life has changed since then! her stuff is AMAZING! Even if you are useless with make up it's so easy to use her products and they really stay on all day, and are gentle and makes you beautiful.
Since then I went back obviously, I got one of her eyeshadow stick (which is incredible!!) and a lovely red lipstick. Beware you will get hocked! So now I stop talking (or writing really) and leave you to enjoy the video.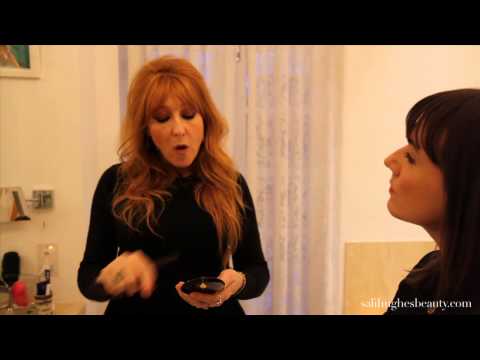 There is a second video you can find on youtube if you want to continue to watch, where they talk more on what make up she uses daily and this kind of thing.
She is stocked like I said at Selfridges and on Net A Porter.com