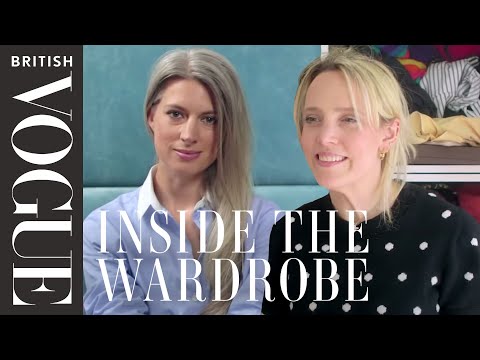 I fell upon this video and I loved the big difference of these two Vogue editors approach to their own wardrobe and how they dress.
Well I obviously I love Bay Garnett, I love her comments too! "my posh cupboard"  "It's the kind of jacket that could actually lead to a divorce! because it's so expensive!"
I mean I want a posh cupboard!! that Jacket too! She a bit more messy than me ( I hope I am a bit more organised!) but I totally relate to her sense of style and her passion for odd colourful special pieces that express how you feel, express you personality. Who has time for minimalism!
The other editor is to me so safe (and to be totally honest BORING!) I can't comprehend someone who is so neat and wear jeans and t-shirt everyday! (live a little!)
And by the way been very bad at uploading new posts recently, (enjoying NYC way too much!) and my courses started and also found an internship last week (that I am so happy and enjoying ALOT!) so my time has been a little less free to take the time to edit upon the blog, but promise I will upload more! xx