Since my time in New York, I started to have a bit of an obsession or maybe call it an eye opening moment in my life where I discovered a world I grasped so little of but always was mesmerised by. Ok a long intro to say that I am talking about make up here!
In New York I had a little revolution in my life because my wonderful cousin Nikkie introduced me to the world of make up and how to use it and how apply it! As well she introduce me to many beauty gurus that exists on youtoube, or can called the "youtubers".
These "youtubers are for most normal boys and girls (sometimes really young girls or boys!) that created a channel on youtube and uploads videos on beauty, or anything else, that you can think of it actually…
But me personally I follow a few on beauty and fashion, because that's what interests me. To be honest, there are so many channels and new videos to watch all the time it's hard to follow!!
Some of those youtube channels are huge with lots of subscribers. Now there are even big brands that have a platforms on Youtube such as Chanel, or even magazine like the US Vogue, the British Vogue, or Harper's Baazar, Elle magazine…
Amongst those girls who do tutorials, reviews of products, one person that for me I feel is a reference and I do tend to go back again and again, is Lisa Eldridge. She a professional make up artist and apparently one of the first to share her knowledge the way she does on youtube. She does lots of tutorials obviously from look she created or on famous celebrities, she recommends products, does specific video on problematic things for most of us in the beauty department like foundation concealer etc….
To show case Lisa's work I put that Elle cover she did with Emma Watson, and I did put her video recreating that make up look further down.
I love how she does her videos in a very poised manner with a calm voice and gives detailed explanations. Her make up looks are in the end so beautiful, elegant you won't find this caked heavy make up (which unfortunately some (ok most) "young" girls do… they tend to add to much on their faces I feel personally…). Her make up looks are always so natural. If you listen and watch to just even one of her video it will already change your life!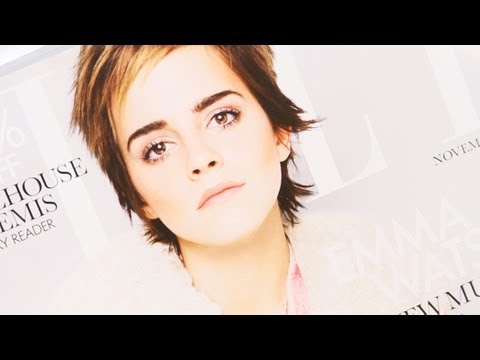 And to ramble even further my love for her, she was the "pupil" or more the assistant of make up artist Mary Greenwell, another lady that I absolutely love!!! Mary Greenwell also had Charlotte Tilbury as an assistant as well! I discovered her (Mary) on the brilliant channel of Sali Hughes who is writers and as well write on beauty for the Guardian.
Sali Hughes does some great videos, and has a serie called "in the bathroom of" and there are many guests that I love! One from that series was Mary Greenwell (there are many other amazing people and other make up artists interviewed on her channel).
I then discovered Mary Greenwell did few videos for a youtube channel called Get the Gloss too. Her make up looks are AMAZING so fresh modern and very natural. And both her assistants are incredible so that gives you an idea…
I also I forgot to mention Lisa Eldridge did recently this spectacular book on make up history if you can get your hands on her book I would definitely (once I have a house… right now I am on a banned book buy because living in luggage is tough! and books is a hassle to carry around…).
Soon I am going to follow up with another post on lots of other beauty bloggers/youtubers/gurus that I also love to follow!
Lisa Eldridge blog
http://www.lisaeldridge.com